Spruce Up The Look And Feel Of Your Property In Leatherhead With Elegant Fascias From A1 Roofing Leatherhead
Good quality, professionally mounted fascias have the dual purpose of decorating a Leatherhead property and decreasing the chances of the occurrence of structural failures. Fascias can significantly increase the value of your property in Leatherhead, while increasing its ability to function as it was intended to, by giving it a contemporary look. For this to happen, the fascias on your property need to be installed by experts, such as the ones whom you can find at A1 Roofing Leatherhead. Having a weatherworn exterior on your Leatherhead building makes it look less attractive. A1 Roofing Leatherhead can give your home and commercial property a functional and spanking new look with our range of best quality uPVC fascias boards. Both Residential and Industrial property owners in Leatherhead can take advantage of the wide range of fascias that we provide- in customizable styles and a wide range of colours.
Our Guarantee
---
Free site visit and survey
No hidden costs
British standards compliant
Fully Insured
Clean and efficient
Professional workmanship
A1 Roofing Leatherhead: Guaranteeing Customer Satisfaction Through The Provision Of High Quality Material To Leatherhead Residents
Leatherhead residents can take advantage of our professional fascia installation experts, who are based in the area and have been trained to provide all of our clients with 100% quality guaranteed service. A1 Roofing Leatherhead is certified to work in the United Kingdom, through its accreditation by the Confederation of Roofing Contractors (CORC) and the National Federation of Roofing Contractors (NFRC). That means that when A1 Roofing Leatherhead install, repair or maintain your fascias using our advanced tools and techniques, you're guaranteed reliability, competence and standard of our work.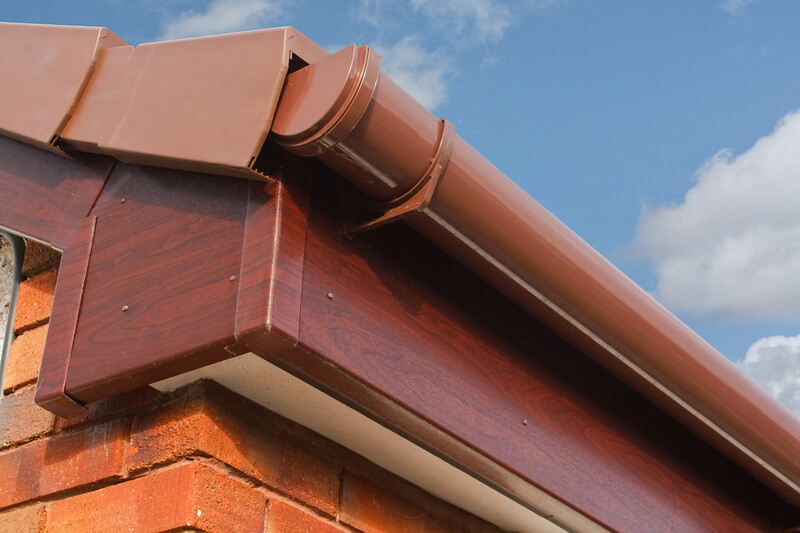 A1 Roofing Leatherhead are a fully insured services provider and, should the unexpected occur, we have full cover for our clients in Leatherhead. A1 Roofing Leatherhead have been delivering high quality work with speed and efficiency to people in Leatherhead for the past 10 years, and we have been recommended by over 70% of our clients, which assures you that when you hire us, you will be in safe hands.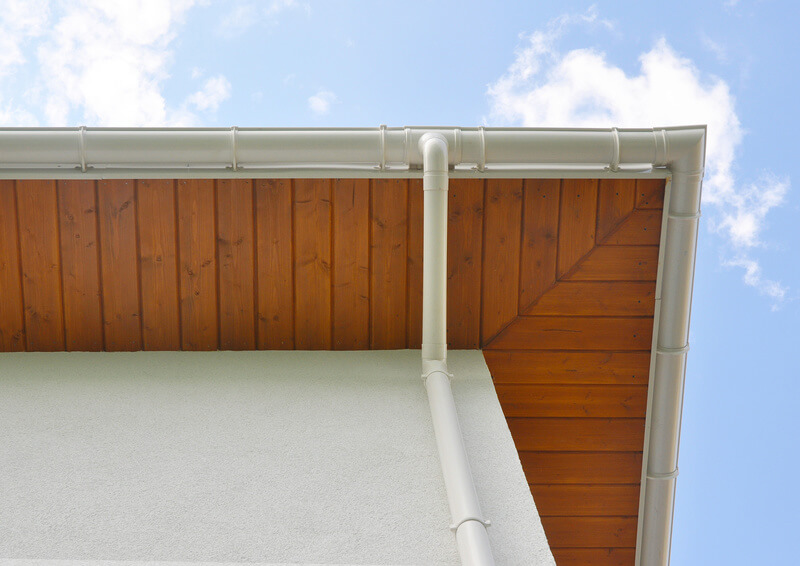 A1 Roofing Leatherhead Beautiful Fascias That Are Practical And Add To Your Property's Value
Best quality and professionally installed by A1 Roofing Leatherhead expert team A1 Roofing Leatherhead have teams of professional repair/maintenance and installation personnel. A1 Roofing Leatherhead Accreditation from both the CORC and NFRC. Over 10 years of work experience in Leatherhead and history of 100% customer satisfaction. Insured and with total guarantees on A1 Roofing Leatherhead work.
Our A1 Roofing Leatherhead staff will eagerly provide you with a fast, free, no strings attached and cheap quote that provides you with a great value for money. Leatherhead residents can be rest assured that, with us, they will be guaranteed a combination of high quality work and the most affordable of prices. A1 Roofing Leatherhead achieve these competitive prices for the simple reason that customer satisfaction is the primary of our goals. And that's also why A1 Roofing Leatherhead ensure that the standards are heads and shoulders above the average and at par with the best global standards and practices- starting with the quality and installation of uPVC fascias on your domestic or industrial property. A1 Roofing Leatherhead Real estate developers and property owners in Leatherhead can take advantage of the high quality uPVC fascia solutions that we offer.
Do You Need Help ?
Call Us Now On
They Protect The Integrity Of Your Leatherhead Property's Structure
They keep your doors, garden plants, windows and other outdoor properties from being damaged in Leatherhead. Fascias are also extremely useful, in as much as they help to drain water from your Leatherhead property.
They Appear To Be Made From Wood In Leatherhead
They maintain their colour, even when exposed to water in Leatherhead. They're easy to clean and maintain in Leatherhead.
Locally Based, Friendly And Professional Installation Team In Leatherhead
A1 Roofing Leatherhead provides its fascia installation services to those who are either renovating their old homes, or constructing new ones in Leatherhead. A1 Roofing Leatherhead have a team of professional, friendly customer services personnel, whom you can get in touch with on 01372 632056, and who are on standby to help you out.
A1 Roofing Leatherhead: For The Installation Of Modern Looking, Professional Grade Fascias In Leatherhead
When it comes to the repair, installation and maintenance of your fascias, A1 Roofing Leatherhead does not compromise on the quality of both its material and the tools that it uses. We are also known for our professionalism, and the dedication and friendliness of the people whom we send onto the ground to work on your properties.
All Types of Roofing Work Undertaken
Do You Need Help ?
Call Us Now On
A1 Roofing Leatherhead: The Best For The Provision Of Quality, Beautiful, High Performance Fascias In Leatherhead
They raise the value of your property in Leatherhead, by making it more attractive. A1 Roofing Leatherhead has a wide selection of fascias in beautiful colours and finishes, all of which have been designed to enhance the look of your home. Also in stock are wooden fascias, which are meant for people in Leatherhead who do not like uPVC fascias. Leatherhead residents need not worry about type, specification, colour and quantity, when it comes to the supply of fascias in their area because, at A1 Roofing Leatherhead, we are able to meet all orders. Get in touch with A1 Roofing Leatherhead on 01372 632056 for a fast, no-obligation, free quote. A1 Roofing Leatherhead has the expertise that is needed to provide a wide variety of Fascia solutions to people in Leatherhead. If you are looking for new fascia installations or just need to have existing ones repaired or maintained, you can, thus, rest assured that the job is in competent hands with A1 Roofing Leatherhead. A1 Roofing Leatherhead registration with the relevant authorities, along with our full insurance cover, should add to the peace of mind that you have when we work on your property in Leatherhead. As a company rule, A1 Roofing Leatherhead work with detailed care, attention and precision; expertly applying our skills and experience all through the work process. A1 Roofing Leatherhead have cutting edge tools and only use the highest standard materials, including Eurocell 18mm fascia boards, when carrying out our work in Leatherhead. In order to ensure optimal airflow in and out of your property, A1 Roofing Leatherhead install ventilation strips on all our fascia installations. We have completed a wide range of projects, all of which you can view by getting in touch with our A1 Roofing Leatherhead Customer care representatives and discussing your fascia installation, maintenance or repair. Call us on 01372 632056, and we will provide you with a free estimate at our industry leading rates.